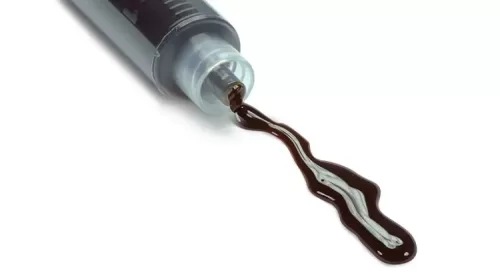 Put simply, RSO is an oil derived from cannabis. But rather than a solvent extract that strips trichomes from buds, RSO contains all the cannabinoids, terpenes, and additional compounds of the whole cannabis plant.
The extraction process is complex and fairly long, similar to making a tincture. It's typically near-black in color, and, admittedly, doesn't taste great due to its high amount of plant matter (it uses the whole plant).
RSO was created as a medicinal therapeutic for cancer and other chronic health conditions, like MS and asthma. While Rick Simpson no longer produces the oil himself, it remains a crucial ingredient in the treatment plans of patients across North America.