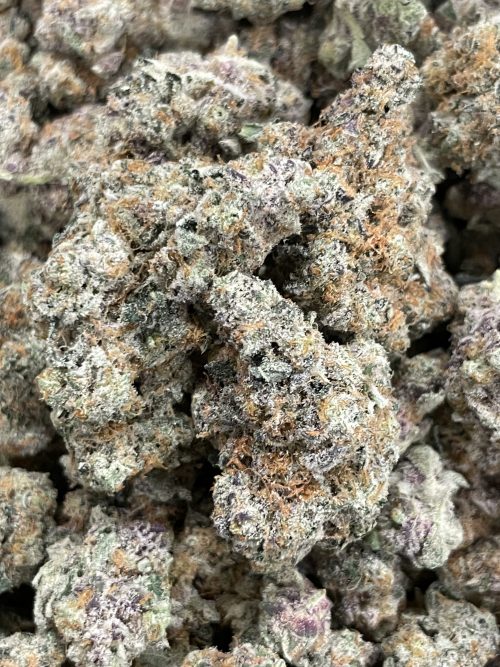 Rainbow candy is an indica-dominant mix of zkittlez and dosidos.
This strain gives a whole new meaning to all the flavours of the rainbow.
A strain that will give you the sweet candy flavour with fresh and fruity hints.
The sweet smell during the grow does not smell like weed anymore but is more like you are visiting a candyshop.
The blend of zkittlez and dosidos is responsible for this fenominal strain.
With a high percentage of indica this strain will still give you an uplifting feeling.